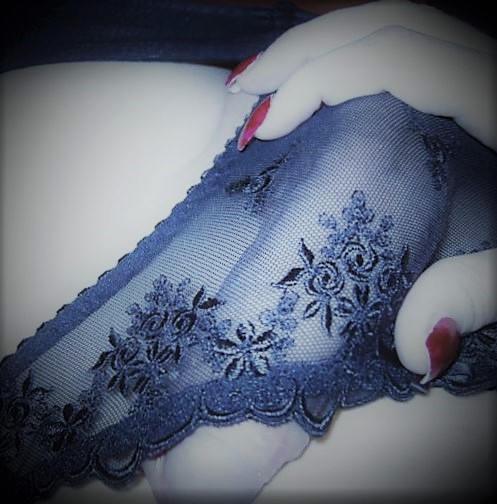 Can men look sexy wearing panties? When I first heard this question my first thought was this is a bit weird. But, after doing some research and looking at some pictures I decided to ask my partner if he would be willing to try it. I was surprised when he agreed fairly quickly.
The first time was a little awkward but there was a sexual tension, in a good way, that i could feel. From the secong he walked out of the bathroom wearing a sexy high cut bright blue panties I was hooked. He looked very sexy and was hard already. What really got my juices flowing was how the feminine fabric was straing to hold his cock and how the head was sticking out of the waist band. We had some really great sex that night.
Since then we actually go shopping for panties together and other things we can wear during sex. We sometimes just lounge wearing nothing but sexy underthings. Of course it usually leads to sex. I was struck by how adding such a simple thing to our sexual repertoire made such a difference. I believe it's really important to add or change up things if a couple is going to keep things spicey. I can see a lot of men being apprehensive about putting on a pair of panties but if you approach it right and let him know that you find it a turn on I think you'll most likely be able to convince him.
It really doesn't matter what variety you try. My partner and I enjoy all types, bikini, thong, boy shorts, g-string and hipsters. I like how the thong and bikini styles look, especially the hi cut bikini style. Microfiber, lycra and spandex are among our favorite fabrics, anything that stretches looks and feels great. Lately we have also added stockings and garters to our repertoire but that's a topic for another day.
Click Here to visit a blog on the subject with lots of comments and insights from both men and women.
V.